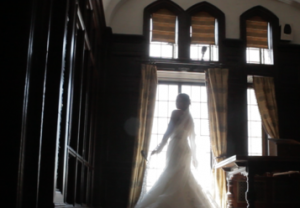 When it comes to planning a wedding, location is a big factor. It will determine the size of the guest list, the atmosphere of the reception and ceremony, and the overall feel of your wedding day. As wedding videographers in Toronto, Video Gems gets invited to locations throughout the area. The best locations have a few things in common:
Beautiful Landscaping
Unique Architecture
History or Personal Meaning
Here are the top five locations that produce beautiful wedding videography in Toronto.
1. Osgoode Hall
From the elaborate Great Library to the beautiful rotunda and majestic stained-glass windows, Osgoode Hall includes some of the richest architecture in Canada. In fact, the Great Library has even been called the most beautiful room in Canada and one visit is all it takes to fall in love with this popular wedding venue.
2. James Gardens
Nestled on the bank of the Humber River, James Gardens are some of the most beautiful in the area. With sweeping lawns perfect for a game of lawn bowling and vibrant flower gardens lined with terraced paths, this location provides the perfect spot for weddings both modern and those with a vintage charm.
3. Casa Loma
Casa Loma is one of Toronto's  iconic, historical and heritage landmark and top hospitality venues. A perfect backdrop for special occasions such as weddings, Casa Loma also plays host to over 250 private events annually. The unique architecture has also made it a highly desirable location for film, television and photo shoots. Each venue is rich in detail and originality and caters to a diverse clientele
4. Edwards Gardens Conservatory
If you are planning an outdoor wedding, Edwards Gardens Conservatory has the breathtaking locations to wow any bride. From the beautiful waterfalls, colorful flowers, and well-kept lawns, Edwards Gardens provide a wonderful backdrop for one of the most important days of your life.
5. University of Toronto
You do not have to be alumni to hold your wedding or reception on the beautiful grounds of the University of Toronto. With three campuses in the area, there is sure to be a venue that fits your wedding perfectly. The Downtown Campus, for example, is home to the famed Hoskin Avenue, and the beautiful pink blooms of the Sakura erupt across the Scarborough Campus each spring.
 Our Company Video Gems
Regardless of your location, experienced wedding videographers in Toronto will be able to capture your special moments. Contact Video Gems to learn more today.