At Video Gems, we specialize in delivering on-demand Toronto videography services with excellent production values, at reasonable rates.  We are happy to turn any event, party, or corporate affair into a compelling and eye-catching video – but we do particularly love working weddings.  Capturing the magic of a wedding, and the love between the couple being wed, is always wonderful.
So, we wanted to introduce you to Natalie and Victor!  This happy couple got married in March 2020, and it was the last wedding we got to film in 2020 before the pandemic lockdown hit.  That made it extra-special to us, as well as to them – and everyone loves the video we produced!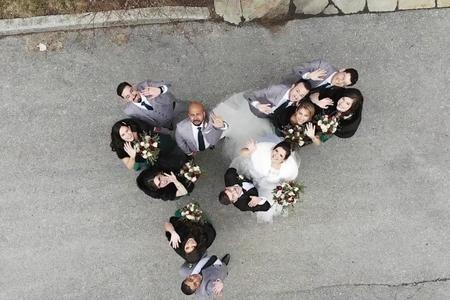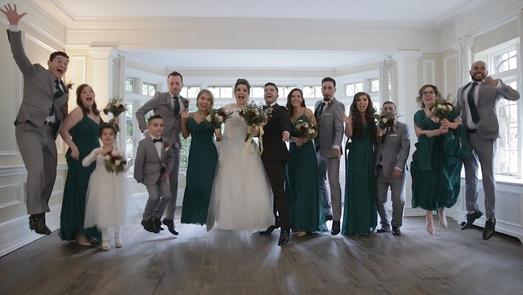 How Excellent Toronto Wedding Videography Made Natalie and Victor's Wedding Even Better
This wasn't actually our first-time meeting Natalie and Victor.  We'd previously been hired to film the 2018 wedding of a cousin of Victor's, which the couple attended, and they loved the work we did.  So, when it was Natalie and Victor's turn to walk down the aisle, they immediately thought of us for their wedding videography.
This made our interactions with Natalie and Victor extremely easy and natural.  They knew what we did, how the process worked, and how great the end results could be.
The shoot spanned three locations:  We used the Bob Rumball Manor here in Toronto for all of the pre-wedding preparation footage.  Then the actual ceremony was held at St. Philip Nery Church in North York, and the reception was at the Presidente Banquet Hall in Vaughn.  That banquet hall is one we recommend and work with quite a lot – we know the location well, and how to get the best shots!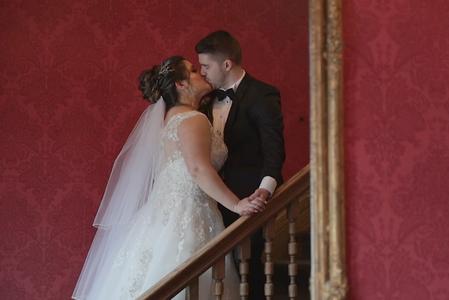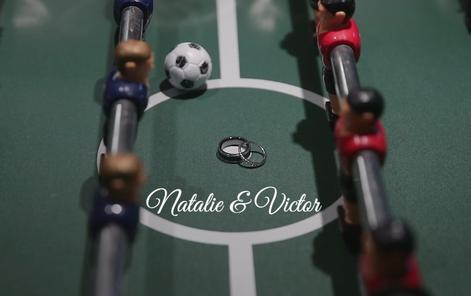 We were even able to help them get a DJ for the reception, Good Vibrations DJ, another partner we love working with to get party footage.
The entire process couldn't have gone more smoothly.  Natalie and Victor opted for our top-tier Diamond package, which includes two cameras, including a Steadicam as well as a track, plus drone coverage.  This is what allowed us to produce such amazing cinematic work.
They wanted a fun, upbeat video, and we were happy to match that with peppy dance music and lots of fun moments.  Everyone particularly loved the shot where the party pretends to run away from the drone.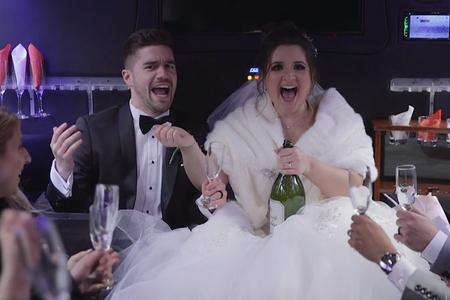 Trust Video Gems for Your Wedding Videography
All in all, it was a wonderful experience – and if you'd like an equally amazing video for your own wedding, all you have to do is contact Video Gems!