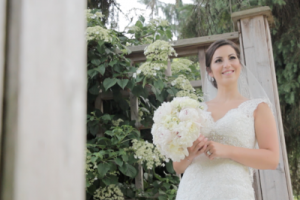 April 26, 2017 – Vaughan, Ontario-based GTA wedding videographers, Video Gems Productions have recently announced that their work has been featured in the prominent WedLuxe Magazine. Video Gems production of Cassie and Johnny's wedding was showcased throughout WedLuxe, highlighting the increasing prominence of the company's work within the industry. They're now inviting couples to review their full range of services, and offering a free consultation to help couples get started on the wedding preparations.
By working with trusted videographers, GTA couples can have wedding memories that last a lifetime in rich, high definition clarity. The importance of a qualified videographer cannot be understated. The couple requires a specialist that understands their role is to capture the day with precision and to remain a background presence during the event. The team at Video Gems Productions has years of experience in the art form of wedding videography and offer their services in the GTA and the surrounding region.
Video Gems Productions' recent spotlight in the WedLuxe magazine highlights the growing reputation of the company and their outstanding work as local GTA wedding videographers. During the event, the firm's dedicated professionals worked with Cassie and Johnny early in the planning process and produced a video of the event that captures the essence of each moment with crystal clear clarity.
The company is now presenting couples the opportunity for a free consultation to discuss their video requirements for their important event. Couples can call the company directly at (905)844-1905 or fill out the online form to book their free consultation.
About Video Gems Productions
Video Gems Productions is the leader in videography and cinematography services in Vaughan. The company offers lifestyle, wedding videography and corporate event video production services in Vaughan, Caledon, Mississauga, Oakville, Toronto, Ontario and the surrounding areas.
To speak with an in-house expert, call now at (905)844-1905.