​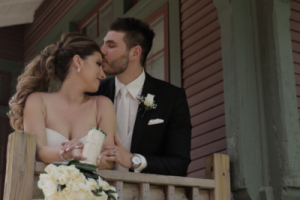 Our team here at Video Gems has worked alongside some amazing companies over the years. Together we have achieved one of a kind weddings and unforgettable events to every client we encounter. As one of the top wedding videographers in the GTA, our work with these firms helps create memorable occasions and most importantly it saves our clients' precious time. In this blog, we're highlighting several leading companies we enjoy working with.
Good Vibrations DJ Service
The Good Vibrations DJ Service is one of the leading DJ and music options for weddings. As part of our work as wedding videographers in the GTA, we've seen the great work that Good Vibrations offer throughout the region and can attest to their professionalism and skill. The company's staff has over 25 years' experience in the industry and has won awards from respected organizations from across the music industry.
Jolly Photography
Jolly Photography has made their name as one of the top photographers for events in the GTA, and they can help ensure your event is captured with stylish professionalism. Their team are experts in digital photography and work to ensure that all events they attend are fun and well-remembered. As part of their event services, they can offer high caliber editing work and can complete quality stylish photography in a quick time frame!
TO Photo Booth Service
The TO Photo Booth Service provides photo booth rentals to clients throughout the GTA. If you're looking for a photo booth for your wedding event, they're one of the leading service providers. Their booths can be offered with social media connections so that photos can be immediately disseminated via social media profiles. They also offer a guestbook with additional services so that your guests can sign their names during the event and leave you a message. It's a service that makes all wedding events immensely memorable.
Working with our trusted wedding videographers in organizing your GTA wedding, we can help you plan for that ideal, memorable event. Our team has decades of experience working with businesses and service providers throughout the region. We specialize in supporting memorable events and providing compelling videography that stands the test of time. To discover more, check out our wedding portfolio online. We offer wedding videography packages for every budget. Call us for a free consultation and find out more about the other vendors.